Well the clocks went forward missed out on an hour of sleep, but should be able to get up to the trails after work now so im stoked.
Went up on Saturday to find that the hip lip had collapsed even though it was tarped, frost cracked it really bad in the winter, pretty gutted. Spent the day raking leaves, chopping low branches and shaping.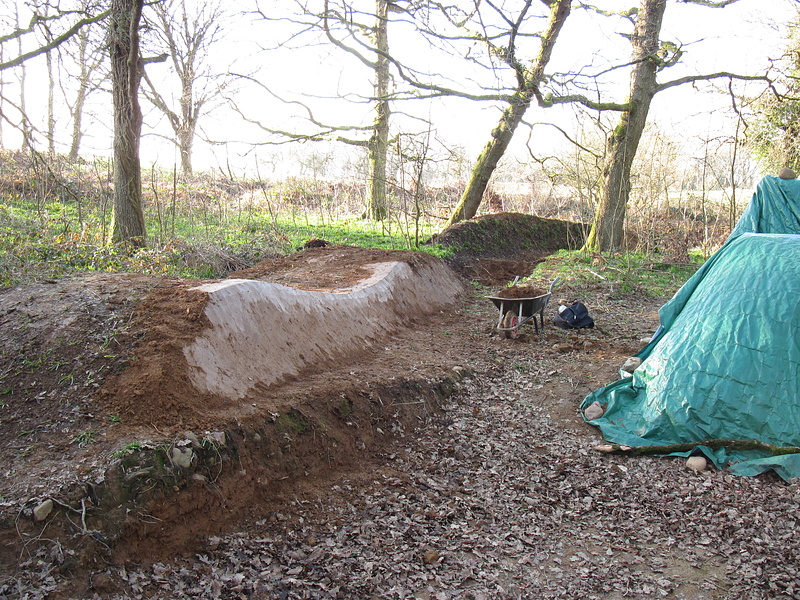 Digging into the ground after the roller double, gonna have some big 6ft high switch back berms into a hip.