Went to Holdshott trails last Sunday, long way to travel but worth it just to be able to ride some jumps at this time of year is amazing. The spot is in this awesome woods on private land, on a nice steep hill.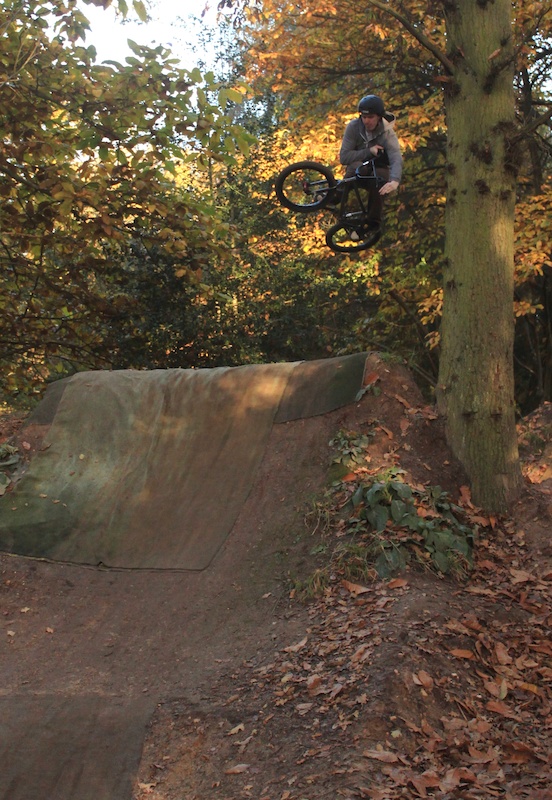 What I rode was super fun, not much of the lines were running though and it was wet and slow and I'm shit and didn't have the balls to do the whole line even though they weren't that big. I blame it on the wetness and that there mtb jumps, they had this weird pump in the middle of the landings, like a double dip but not really, any way I didn't like it, now I'm just making excuses. Definitely would like to go back in the summer when its nice and dry and there all running good.
Haha gotta love that sign, - 'NO BMX'. Locals seemed pretty chilled though, out of about 15 riders I was the only bmxer. Its like that at Moos too.
Anyway thanks to all the locals, I hope I will be allowed back some time. If we ever get Moos back then you guys are welcome to visit.